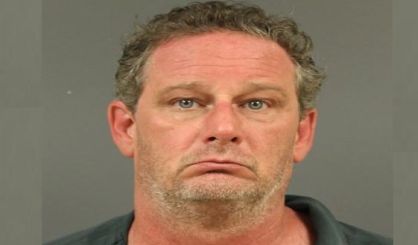 The Berrien County Prosecutor's Office says the two intruders who were blamed by a Niles Township man for the death of his wife were made up. They presented their evidence against John Lewis at a preliminary examination yesterday, and Lewis was bound over for trial on murder and drug charges in January. A friend of the suspect, Justin Perry, spoke to our partners at WNDU NewsCenter 16 and said Lewis is not a violent person, and wasn't aware of any marital issues.
"I've never known John to be violent in any way," said Perry, adding "I've never heard him mention anything about having troubles with his wife."
Prosecutors say Lewis shot and killed Carla Lewis at their home after admitting to an affair. He blamed it on intruders whom he said broke into their home, killed her, and stole her car. The drug charges stem from alleged violations of the state's medical marijuana law, as police found a marijuana grow-op on his property when investigating the murder.