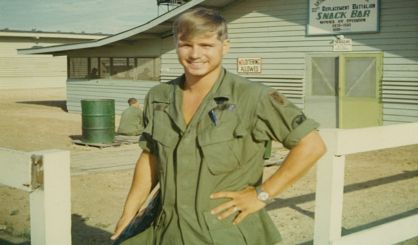 Set for next Thursday at the Heritage Museum and Cultural Center in St. Joseph is a presentation by Medal of Honor recipient James McCloughan. The South Haven resident got his medal this summer at a White House ceremony for heroics during a Vietnam firefight in 1968. Friend Gary Lulenski spoke with WSJM News about Jim McCloughan.
"He saved a lot of lives, and no one can really understand how come he wasn't killed because he was exposed on numerous occasions to very intense fighting and fire," Lulenski said.
Lulenski tells us McCloughan will talk about combat medics and their role at his Heritage Center engagement. He'll be there at 6:30 p.m. next Thursday. It's free to get in, but you are asked to make a token donation to the museum.