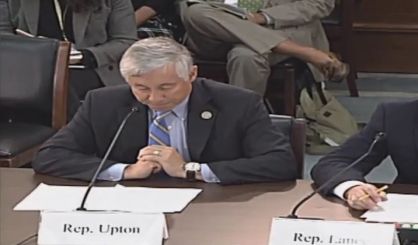 A tax reform package could be approved by the U.S. House by the end of next month. That's according to Congressman Fred Upton. He tells WSJM News everything depends on the House approving a federal budget in time so there can be a simple majority vote for the tax package.
"I think that we'll have a vote in the House prior to Thanksgiving and probably shortly thereafter in the Senate, and actually get it done with Democrat votes before Christmas," Upton said. "It'll be a big win."
Upton says the tax reform package would double the standard deduction and reduce the corporate and small business rate, while maintaining the rate in place for those who make more than $1 million per year. He thinks the plan will kick the economy into high gear, resulting in growth that could offset any shortfalls it creates.