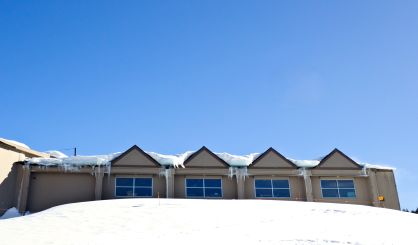 The Southwest Michigan Community Action Agency is working to help Benton Harbor-area residents prepare for the coming cold weather by showing them how winterize their homes. The agency's Sandra Clank tells WSJM News they'll do a demonstration Monday at a home in Benton Harbor. She adds teaching people how to winterize can help them be self-sufficient.
"People come to our agency for assistance because they can't afford everything their household needs, and sometimes when winter comes and heat bills start to come in, they get behind," Clank said. "So, they actually come to our agency seeking assistance."
Klank tells us winterizing a home can lead to huge energy savings. The program covers everything from the attic to the garage to the ducts. Monday's winterization demonstration will be at 10 a.m. at a home on Villa Court in Benton Harbor. Anyone looking for more information can call the Southwest Michigan Community Action Agency. The number is 269-925-9077.