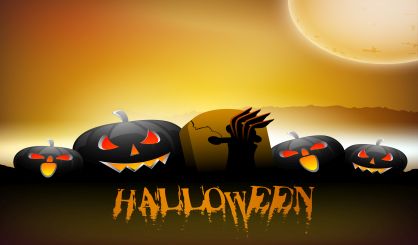 If you're putting a jack o' lantern on your porch this Halloween, you'll want to consider some safety tips. Michigan State Fire Marshal Kevin Sehlmeyer tells WSJM News having an open flame just sitting there creates risks.
"Ideally, we wouldn't use a candle," Sehlmeyer said. "If we were using a candle, we'd want to make sure the lid is on the jack o' lantern so that we keep the fire inside of that."
Sehlmeyer says you need to be sure other decorations are kept away from the jack o' lantern, and you keep it far away from where kids will be running by. He also suggests taking your kids to a fire department event so they can learn a little bit about safety. For example, the Baroda Township Fire Department is holding an open house Tuesday from 6 to 7:30 p.m. It'll be at the fire station on Front Street.