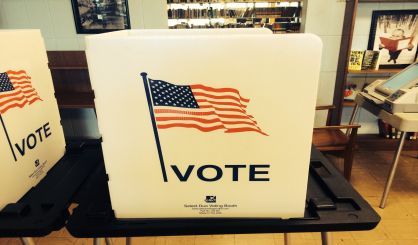 The new mayor of South Haven will be Scott Smith. Voters in the city headed to the polls Tuesday, selecting Smith to be the mayor over opponent Paul VandenBosch on a vote of 703 to 389. The next mayor told WSJM News he knows what his priorities are.
"Economic development, diversify the economy, partnerships with the township and working with the schools, looking at what we can do to improve the business climate," Smith said. "I think we have a great community, we have a strong community, and I want to build upon what we've been doing."
There were two city council seats up for grabs in South Haven Tuesday, and they were won by Joe Reeser and George Sleeper. Looking elsewhere in Van Buren County, voters in South Haven Township said yes to a police millage renewal by a strong margin. In Gobles, voters picked Jonathan DeRidder, Catherine Hulin, and Laurie Zajda to be city commissioners out of a field of four. Elected as mayor of Hartford was Rick Hall over Theodore Johnson. There was also a city commission race in Hartford, but it wasn't contested.