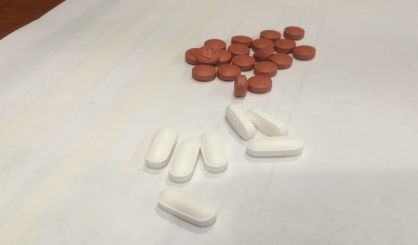 State Senator Tonya Schuitmaker says obtaining opioids for the purposes of abuse will be harder to do in Michigan thanks to new legislation now headed to the governor. The Senate this week concurred with a House bill that requires all prescribers of Schedule 2 through Schedule 5 controlled substances to review a Michigan Automated Prescription System report prior to issuing that prescription. Schuitmaker spoke with WSJM News about the legislation this week.
"This really cuts down on doctor shopping and pill mills by requiring doctors to use an existing system to check a patient's history," Schuitmaker said.
Schuitmaker tells us getting a MAPS report on a patient can now be done immediately.
"It's real time data now, which was one of the complaints for why doctors weren't using it before, and this will go a long way to help curb the illegal opioid production we have out there in our communities that are killing our children," Schuitmaker said. "
Michigan currently has a system that tracks prescriptions, but Schuitmaker says many physicians don't use it properly, or even at all. She tells us requiring the use of MAPS can crack down on pill mills and also help identify doctor shoppers.