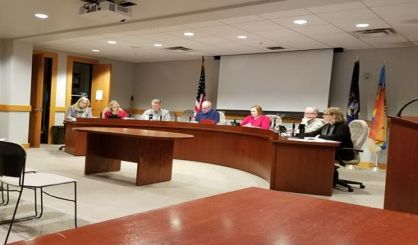 St. Joseph City Commissioners now have an action plan for filling a vacancy on the body. At this Monday's meeting, they approved a schedule for a public forum next Monday when the public can question 8 applicants for a 2 year vacancy. The meeting starts at 5:30, there will be a break at 6:30, and then more questions. At 7:55, commissioners will talk among themselves about who to appoint. Mayor Mike Garey spoke with WSJM News about the plan.
"From the community input we had two weeks ago to tonight and moving forward to Monday night, I think we have a good plan," Garey said. "It will involve both the community and the commission, and give the applicants are fair opportunity to explain themselves and answer questions. I'm looking forward to it."
It's possible the commission will pick its new member at Monday's meeting, but Garey says more likely they'll wait until January. You can show up next Monday from 4:45 to 5:15 to submit questions. You can also email them to Info@SJCity.com. The questions will be screened. The 8 applicants are Nicole Coar, Al DiBrito, Shawn Hill, Gary Irving, Joseph LoPresti, James Rommel, Lynn Todman, and Kenneth Zimmerman.