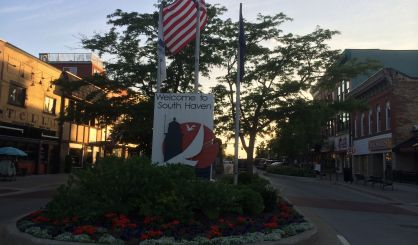 City council chambers in South Haven were filled for the last meeting of 2017 on Monday night. Outgoing council members and Mayor Robert Burr were congratulated by the public along with county and state officials for their service. WSJM News spoke with Mayor-elect Scott Smith about his time on the council.
"I'm proud of the fact that we have tackled infrastructure issues," Smith said. "If you go back to when I first served on the council until now, we've been able to take on street millages, we've gone after sewer improvements."
The mayor-elect looks forward to 2018.
"It's time for the city council and the city to focus on economic development, working with our businesses to figure out ways we can help them thrive, growth, and things we can do to attract additional businesses into our community," Smith said.
Mayor-elect Smith along with new and current city council will hold their first meeting on Tuesday, January 2.