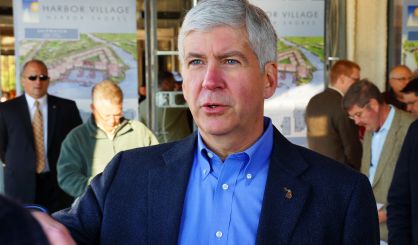 Governor Rick Snyder has no plans to coast and take it easy over his final year in office. He spoke to WSJM News this week about what he has planned after he is term-limited and before.
"I owe Sue some time, I owe her a couple of vacations so I'm not spending much time thinking about that because my goal is to spend the next 12 months working really hard," said Snyder. "I want to say we're in the home stretch, and you want to run hard through the tape."
Snyder says he wants to further Michigan's economic recovery from the recession by helping get people connected with good-paying jobs in technology and manufacturing. He says the image of manufacturing jobs as dirty is outdated and notes a lot of those jobs are now computer-based, meaning people need to get up to speed on a new skill set to meet the job demands around Michigan.