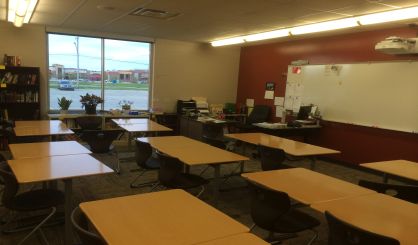 Some legislation designed to increase access to skilled trades training in Michigan has been passed by the state House. State Representative Beth Griffin of Mattawan tells WSJM News this package of legislation creates a K-12 model program that emphasizes career learning, provides continuing education credits for teachers, and also sets up a system allowing someone in a skilled trade to teach that trade at a school.
"We're working to get skilled trades instructors in place that have the ability to pass on those skills," Griffin said. "That piece of the package will allow the school to more readily hire professional trade instructors."
Griffin tells us the next year is all about connecting students with the skills of the future. She says there's no reason why many kids can't learn a profession while still in school. Governor Rick Snyder has also indicated promoting skilled trades is a priority for 2018. The legislation now heads to the state Senate.