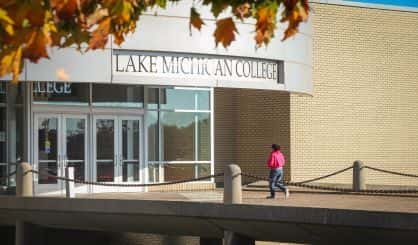 Details of the settlement agreement between Lake Michigan College and former President Jennifer Spielvogel have been released. Spielvogel sued LMC in 2016 after she was fired after about five months on the job. LMC President Trevor Kubatzke tells WSJM News the college has agreed to a settlement of $145,000.
"I think it gives us an opportunity to put this behind us and get the college focused again on serving our students and our community," Kubatzke said. "A number of employees and the board members are tied up in this, and would be tied up for quite a bit just between now and when the trial would have been held."
LMC will pay about $95,000 and its insurer will pay $45,000. Kubatzke says the college's insurer told trustees the vast majority of these cases end in such settlements. He says Lake Michigan College can now focus on the students and academics. The LMC Board of Trustees approved the settlement last month on a vote of four to three. Kubatzke says it was a difficult decision for trustees, but now the college can move on.