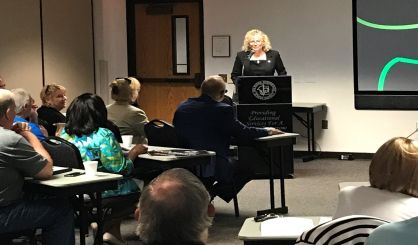 State Representative Beth Griffin is praising an announcement this week that more than $31,000 in grants are going to FIRST Robotics teams around Van Buren County. She tells us the robotics teams are an excellent way for young people to prepare for the jobs of tomorrow while having fun.
"It is truly great to see the youth of today passionately engaged in something they love to do," Griffin said. "The fact that it's STEM-related, math and science and creating robots together in a collaborative setting, it warms a mother's heart, it warms a teacher's heart. The businesses that are in my community re actually looking for people with that skill set."
The grants announced this week vary in size from $2,500 to $6,500. They're going to school districts including South Haven, Bloomingdale, Mattawan, and Paw Paw. Griffin tells us the state has supported FIRST Robotics clubs to the tune of $12 million since 2014.