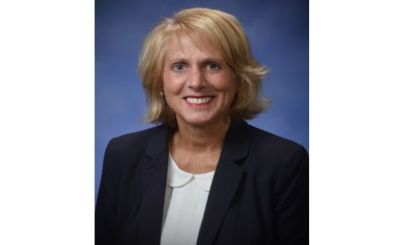 State Representative Kim LaSata stopped by Benton Harbor City Hall this week to talk with city commissioners about recent action in Lansing that could affect the community. She told them about a plan to stop the former owners of blighted, abandoned properties from dumping the cost of a home's demolition on cities and townships.
"What that individual can do by law is they could just say, 'I'm done with the house. It's yours,'" LaSata said. "Then the city would have to pay to have it torn down. A bill that I'm working on would prevent that. The individual that owns the home, they would still be responsible."
LaSata said the city may still have to pay for the demo upfront, but the person who abandoned the structure could be billed. She also told commissioners about the recent closing of a property tax loophole that enabled out of state homeowners to get the homestead exemption in Michigan. She said closing the loophole will benefit local schools.