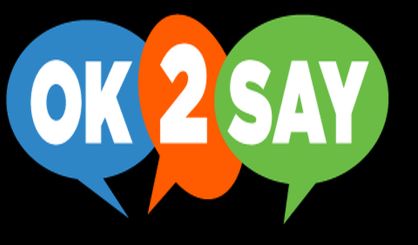 The Michigan Attorney General's OK2Say tipline has received nearly 5,000 tips in the two years since it was created. Megan Hawthorne, with the AG's office, says that includes more than 2,100 in the 2015-2016 school year. She says OK2Say gives teens an anonymous way to report troubling situations in their schools.
"The most common tips reported are regarding bullying, cyber bullying, suicide threats, self harm, some sort of assault, or drugs," Hawthorne told WSJM.
Hawthorne says the tipline has been a resounding success.
"It has far exceeded our expectations in a very positive way," Hawthorne said.
The OK2Say tipline was modeled after a tipline set up in Colorado after the Columbine attack. When a teen phones in a problem, trained "OK2Say technicians" relay their situation on to police or school officials. The tipline can be reached at 1-8-555-OK2Say, or by texting 652729. You can find out more at OK2Say.com .