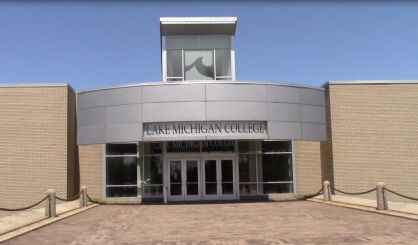 Lake Michigan College will ask voters for a new millage to pay for a variety of facility improvements come November. At a Tuesday meeting, the board of trustees approved moving forward with the ballot question. LMC President Dr. Bob Harrison says the roughly $4 million per year raised by the millage would make many things possible.
"What we're hoping to do with this millage is to invest in all the campuses so they're up to date, they're current with instructional areas for students that will improve their chances, their opportunities to be successful," Harrison told WSJM.
LMC will ask for .48 mills over for ten years. That works out to $2 per month in property taxes for someone who owns a home with a taxable value of $100,000. The money would be used for safety and security improvements, modernized classrooms, and new efficiencies to save money.