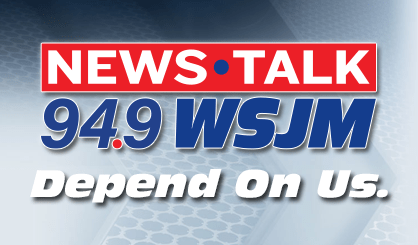 We've got some significant rain on the way over the next 24 hours, as the remnants of what has soaked Louisiana and caused heavy flooding there comes north. WNDU NewsCenter 16 meteorologist David Harker says we are under a flash flood watch starting this afternoon at 2 p.m.
"This is the same low pressure system," says Harker. "In fact, it's going to rival what we saw into early Saturday with heavy showers and thunderstorms."
The National Weather Service predicts between two and four inches of rain could fall in southwest Michigan and northern Indiana starting later today through tomorrow morning. Harker says look for the rain to start around your evening drive home, and another system is expected to roll in on Wednesday that could bring another three-quarters of an inch of rain.