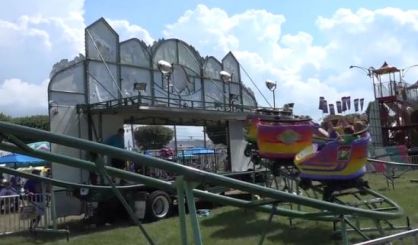 Leaders at the Berrien County Youth Fair are already planning for next year, now that the 71st annual event has wrapped up in Berrien Springs. Fair Director Karen Klug says heavy rain last week did keep attendance down a bit. The fair saw 118,000 visitors, compared to 125,000 in 2015. Still, Klug says the staff and exhibitors all came together to brave the weather.
"Everybody kind of pitched in and did everything they needed to do to move water or move animals," Klug told WSJM. "So, it was definitely a memorable fair week."
Klug says Tuesday, or Kids Day, was the most attended fair day last week, with 26,000 people coming through the gates. She also notes special restrictions on visitors to the pig barn helped to keep both exhibitors and the animals safe amid the latest outbreak of swine flu in the state.