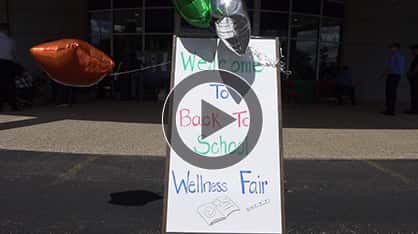 Most kids in Southwest Michigan aren't going back to school just yet, but the Berrien County Health Department is making sure that when they do, they'll be healthy.
A Back to School Wellness Fair was held at the Berrien County Health Department Monday. The event was open to kids of all ages, and offered healthy snacks, vaccinations and free vision and hearing screenings.
"If they're not hearing well or not seeing well, there definitely is a hinder for learning, and healthy snacks are always a good thing for them to have," said Dawn Mitchell, Hearing and Vision Technician for the Berrien County Health Department.
The Berrien County Sheriff's Department and the Benton Township Fire Department were also on hand to interact with the kids. Public schools in Berrien County are back in session September 6, while private schools start back up at various dates before Labor Day.