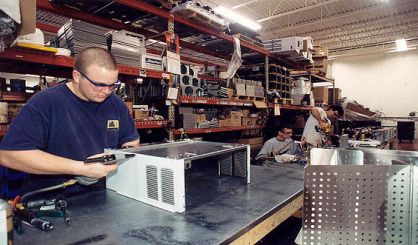 A rally was held Tuesday in Ann Arbor by those opposed to the Trans-Pacific Partnership, a new trade deal being pushed by the Obama administration. Ron Bieber, President of the Michigan AFL-CIO, says the agreement would lead to more American jobs being shipped elsewhere. He says Democratic Congresswoman Debbie Dingell, State Representative Gretchen Driskell, and Macomb County Prosecutor Suzanna Shkreli were to be among the political leaders in attendance.
"There's been some really, really strong women who were out early and have been more vocal than anyone," Bieber said. "Congresswoman Debbie Dingell was one of the first I know that jumped in and led the charge against the TPP."
Driskell and Shkreli are running against Republican representatives who voted in favor of fast-tracking the TPP. Meanwhile, President Obama has noted his desire to have the deal approved this fall, while presidential candidates Hillary Clinton and Donald Trump say they're opposed to the deal.