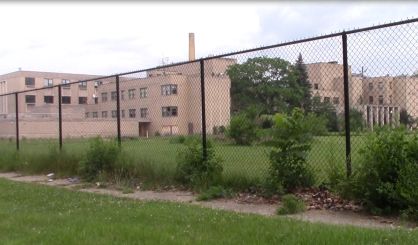 The Morton House in Benton Harbor has agreed to help preserve what's salvaged from the former Mercy Hospital building once it's demolished next month. Berrien County Treasurer Bret Witkowski says the letters spelling out the name of the facility will be handed over to the Morton House, along with any cornerstones that are found. Also, the group could sell bricks from the building.
"If there's bricks that do come out that are salvageable, we're going to give the right to sell those to the Morton House, and through their Facebook page and other media they will notify the community if they have them for sale and how much," Witkowski told WSJM News.
Witkowski says he's received a lot of calls from people interested in having bricks from Mercy Hospital, noting there are plenty of folks in the area who were born there or who worked there. He says the Morton House is perfect for taking on the effort, given its long record of preserving Benton Harbor history.