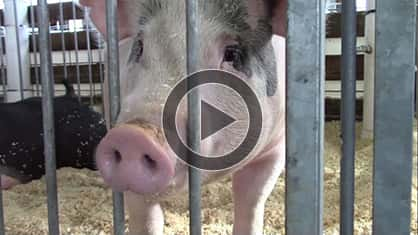 Lots of animals will be at the Fifth Third Bank Michigan State Fair in Novi over Labor Day weekend, but we're not sure if pigs will be among them. That's as eight people have caught the swine flu , a variant of Influenza A H3N2 from pigs at county fairs in Muskegon, Cass, & Ingham Counties. That's according to Jackie Scramlin , co-director of livestock at the state fair.
"We are monitoring that daily, actually," Scramlin said. "So, we are still hoping to have pigs, but if we feel it is not [safe], we may not have them. At this point we are still planning to have pigs at the show."
Scramlin says they will have cows, horses, goats, sheep, and other animals. She says young people will compete for ribbons for the best livestock. The fair runs September 1st through Labor Day at the Suburban Collection Showplace in Novi.