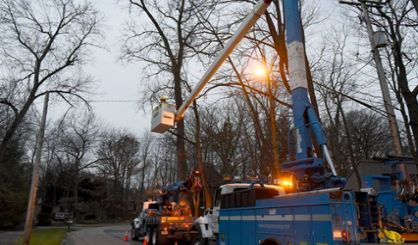 Cleanup continues in the Grand Rapids area following weekend tornados, and volunteers from all over Michigan are helping out. Albert Yao, with the relief group Team Rubicon, says about 30 of the group's members are in the city of Wyoming this week. He says things are starting to come together.
"Consumers Energy has restored power, the city of Wyoming is cleaning up very rapidly, hauling stuff from the curb that's been moved there, and they invited us in to work," Yao told WSJM News. "Overall, it's been a very good operation so far."
Team Rubicon members, mostly veterans, are mostly clearing fallen trees. They'll be around through Saturday, and then some will head to South Bend for flood cleanup.