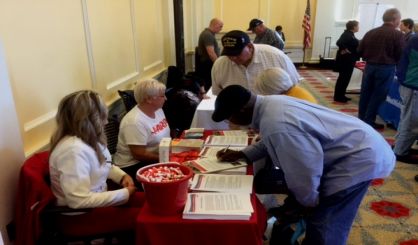 According to the U.S. Veterans Administration, less than a quarter of Michigan's veterans used their health benefits in 2013, and many are also losing out on other benefits including life insurance and education. The AARP of Michigan is hoping to change that with events around the state in the coming weeks. The organization's Melissa Seifert says representatives from the Michigan Veterans Affairs Agency will also be available to answer questions.
"AARP really considers ourselves one of those doors. We wanted to make sure that we were providing resources and being relevant and helpful to the individuals that did serve our country and we want to repay them the best that we can and get them a little extra assistance if possible," Seifert said.
According to federal data, Michigan ranks fifth last among states for federal spending per veteran, with only 22% of veterans using their health benefits in 2013. Seifert notes there's also a resource center available over the phone for Michigan vets. The number is 800-MICH-VET.