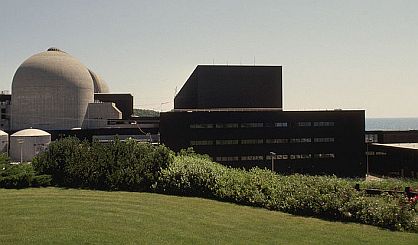 If you hear the sirens at the Cook nuclear power plant in Bridgman going off soon, don't be alarmed. Cook spokesperson Dave Lefor says they'll be conducting standard yearly tests of the plant's 70 sirens starting on Monday. They'll be going on for a few weeks.
"These tests will be performed between 8 a.m. and 6 p.m. Monday through Friday the weeks beginning August 29, September 5, and September 12, with the exception of Labor Day," Lefor told WSJM News. "We will not be performing the tests on Labor Day."
Lefor says each siren will go off for 30 seconds at a time. In a real emergency, they'd sound the sirens for three solid minutes. The 70 sirens are all placed within a 10 mile radius of the plant, and are designed to be used not only for nuclear plant emergencies, but also for severe weather.