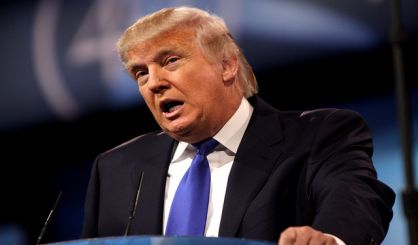 On busy street corners across the state, Donald Trump fans will be out in force on August 30th. The Michigan Conservative Coalition has organized a "Flash Mob" to support for the Republican Presidential Nominee.
"Bring your homemade signs, or bring your Trump signs if you have them," said the coalition's Matt Maddock. He adds Trump signs are a "precious commodity right now." He says they're "going to take Michigan red again and we're going to win it for Trump." The last Republican to win Michigan in the presidential election was George H.W. Bush in 1988.
Maddock says so far, the mobs will be in 12 different counties, and the numbers of people participating are expected to grow. He says official locations are the group's Facebook page.