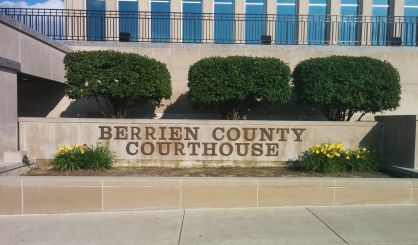 Two new security officers for the court system in Berrien County will be hired following action this week by the board of commissioners. On Thursday, they approved adding another bailiff at the St. Joseph Courthouse and a new jail guard at the Niles Courthouse. That follows a security review by a committee, says court administrator Brian Ray.
"It's a total look at the entire security process throughout the court system," Ray told WSJM News.
Ray says additional changes could be made at the courthouses.
"There may be a wide variety of different things that may occur, some of which people will notice, some of which people may not notice," Ray said.
However, for now, Ray doesn't anticipate any additional short-term security measures to be taken. The move this week comes in response to last month's fatal shootings at the courthouse in St. Joseph.