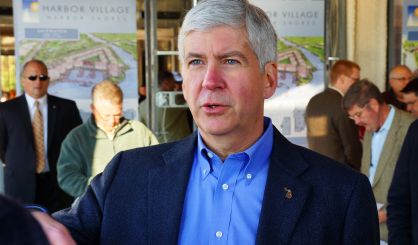 Governor Rick Snyder led the Annual Mackinac Bridge Walk Monday morning. He says he meets a lot of people on the walk.
"They actually like to talk about how much they love Michigan, and what some of their favorite things to do and spots are," Snyder said. "
Snyder says folks talk to him about their favorite places to go in Michigan. On Labor Day, Snyder says the state has added 475,000 jobs since it became a "right to work" state. He says more organizations are looking at Michigan because of it. The five mile bridge walk has been held each year since the Mackinac Bridge opened in the late 1950s.