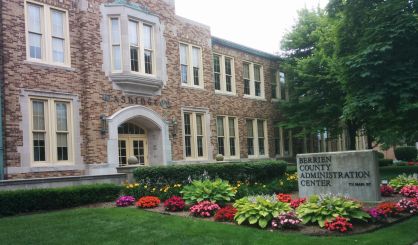 Coming up this month will be the second Berrien County land auction of the year. Berrien County Treasurer Bret Witkowski tells WSJM News about 300 properties will be up for grabs at the auction on the 20th. They vary in size and location.
"Benton Harbor, Benton Township, the city of Niles, Niles Township, Buchanan probably has quite a few, along with Hagar Township," Witkowski said. "Those four or five units are probably 85% of everything that's available."
Witkowski says each property on the auction block will start off with a call for a $50 bid, and they'll go from there. The auction will be at the DANK in Benton Township on the 20th at 9:30 a.m. These are properties that didn't sell at July's auction, when the county made $1.1 million. Witkowski expects to generate about $150,000 to $200,000 this time.