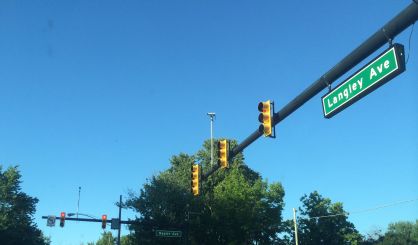 Work starts this month to replace seven traffic signals in the city of St. Joseph. The Michigan Department of Transportation's Nick Schirripa tells WSJM News the city is getting several new mast arm signals. Those hang on poles that extend out above the street, rather than on wires. They're an upgrade.
"The lights are a little different and some of them are LEDs," Schirripa said. "It's obviously more efficient lighting."
Schirripa says preparation work starts on September 26, while the actual lights will go up over the next several months. The project will wrap up in May. The city chipped in $488,000 to the overall $2.8 million project to get the upgrade. A list of the intersections involved can be seen below.
I-94 BL (Main St.) at Lake Blvd. and Winchester
M-63 (Niles Ave.) at Napier Ave.
M-63 (Niles Ave.) at Botham Ave.
I-94 BL, M-63 (Main St.) at M-63 (Niles Ave.)
I-94 BL, M-63 (Main St.) at Park St.
I-94 BL, M-63 (Main St.) at Broad St.
I-94 BL, M-63 (Main St.) at I-94 BL (Port St.)