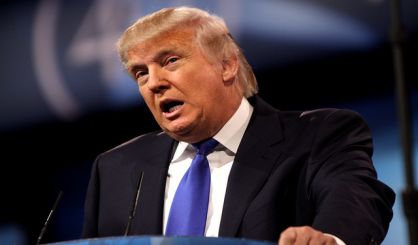 There are a lot of people calling for Republican presidential nominee Donald Trump to exit the race over comments he made to entertainment reporter Billy Bush in 2005 and several interviews over the years with Howard Stern, but he's vowing to stay in. Congressman Bill Huizenga of Zeeland says Trump can't just quit at this point.
"There's no mechanism for him to step down or be removed, either voluntarily or involuntarily," says Huizenga. "Those calls may sound really good and make everybody feel good, but they're not realistic."
The nominee has lost the support of many prominent Republicans, including U.S. House Speaker Paul Ryan. Ballots have already gone out to absentee voters and have been mailed to county clerks statewide. Other states have also begun early voting, meaning the choice for voters is clear: Hillary Clinton, Donald Trump, Gary Johnson, or Jill Stein.