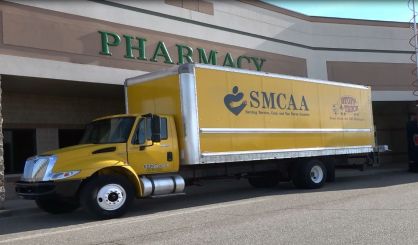 Staff from 97-5 Y Country radio are out at Roger's Foodland in St. Joseph all week, collecting food as part of the 20th annual Stuff a Truck drive. As of Wednesday afternoon, they'd stuffed a 23-foot truck 3 times and were well on their way to the fourth. Y Country's Matt Malone tells WSJM News the donations stay local.
"The cool thing about this is it's actually going to benefit and refill and restock the shelves of the Southwest Michigan Community Action Agency," Malone said. "So, it's a great cause, and we're just so proud."
The drive has also collected more than $2,500 so far. You can donate all week. Just stop by at Roger's Foodland through Friday between 6 a.m. to 7 p.m. The drive will also be out there on Saturday from 8 a.m. to 10 a.m.