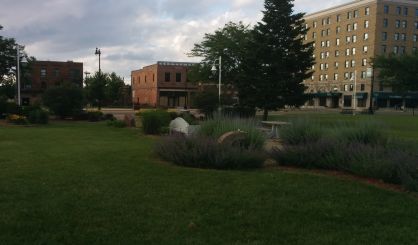 Benton Harbor will light up Friday night to welcome the holiday season. A special program is planned for 6 p.m. at City Center Park for the third year in a row, as a Christmas tree and other decorations come to life. Downtown Development Authority President Richard Hensel tells WSJM News the whole downtown will be decorated.
"We will have the traditional red lights wrapped around the light posts going from the river all the way down to 5th Street, and the City Center Park will be lit with all kinds of colored lights," Hensel said. "We have a special Christmas tree that we put up for the occasion"
At City Center Park Friday will be some singers providing Christmas carols, the Benton Harbor Middle School Band, and free pizza and hot chocolate. The Benton Harbor festivities are going on at the same time as the Luminary Festival in St. Joseph, and Hensel says everyone should make a night out of it and go to both.