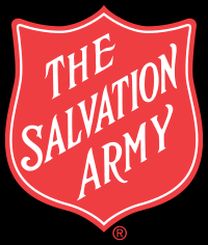 The Benton Harbor Salvation Army bell ringers will take to the streets next week to raise money for the agency as it helps the needy throughout the winter. Salvation Army Major David Womack tells WSJM News the money collected by the bell ringers is critical to the organization.
"During Christmas, that's basically our major fundraising push, and that not only helps people at Christmas, but it goes to help people throughout the year with the different services we provide," Womack said. "It is about a third of our budget coming in at Christmas, between the bell ringing and the mail-in gifts that come in this time of year."
Womack says the local Salvation Army will help out 500 to 600 families this winter. The bell ringers will be out and about starting next Friday, from 10 a.m. to 7 p.m., Monday through Saturday. Womack says they could also still use volunteers. If you want to help, just call 927-1353.