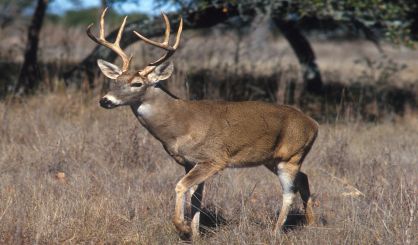 Don't veer for deer. That's AAA of Michigan's message this month, as the prime time for car-deer crashes is now here. AAA spokesperson Susan Hiltz tells WSJM News when deer are on the move, you should know what to do if one runs in front of your car.
"If you see a deer, slow down because chances are there are others nearby, and if a crash is inevitable, don't swerve," Hiltz said. "Brake firmly, hold on to your steering wheel, stay in your lane, and bring the car to a controlled stop."
It's not a good move to swerve to avoid a deer, as that'll just lead to a more serious crash. Last year, there were 47,000 car-deer crashes in Michigan, with 11 deaths. Hiltz reminds everyone that if you see one deer, there's probably more nearby. So, slow down.