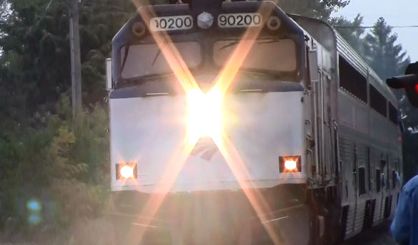 With millions of people traveling this week for Thanksgiving, Amtrak has added extra trains all over the region. Spokesperson Marc Magliari tells WSJM News the rail agency will have to move a huge number of people for the holiday. The busiest single day will be Sunday.
"Almost everybody needs to be back at their starting place for Monday, the 28th," Magliari said. "So, we fully expect the 27th, this coming Sunday, to be our busiest single day. We'll carry about three quarters of a million passengers over the period."
The extra lines will be in effect all week, and Magliari says if you want to get a good price, the sooner you book, the better. Also, he notes Amtrak will have a special surprise this Friday. They'll call it "Track Friday," and the announcement will have something to do with prices.