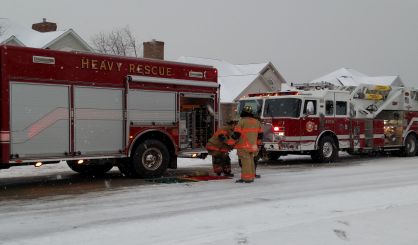 Fire prevention group ESCAPE is issuing some guidelines for folks ahead of Thanksgiving to help make sure the holiday is safe for everyone. The organization's Mike McLeieer tells us it's important to not get distracted from your work in the kitchen once the stove and oven are on. Also, he recommends cleaning the oven.
"If we have a lot of build up of previous cooking splatters, things like that, that can become an ignition source," McL:eieer said.
McLeieer says a responsible adult should always be on hand on the kitchen. He adds kids should be kept at least three feet away from the cooking area.