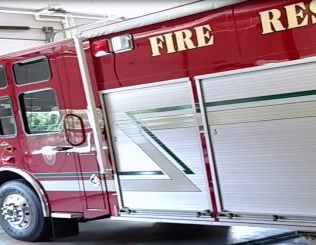 With Thanksgiving on Thursday, fire officials around the country are reminding everyone to be safe in the kitchen. St. Joseph Department of Public Safety Director Brian Uridge tells WSJM News this is one of the more dangerous holidays.
"Nationwide, Thanksgiving is one of the busiest days for fires throughout the entire year," Urich said. "What people don't realize is that kitchen fires themselves account for virtually half of the fires nationwide."
Uridge says it's important to make sure you keep an eye on everything that's cooking, keep kids out of the cooking area, and have a fire extinguisher in the house. It's equally important for everyone to know where that extinguisher is. He further advises against wearing loose-fitting clothing if you're cooking and allowing clutter in the kitchen.