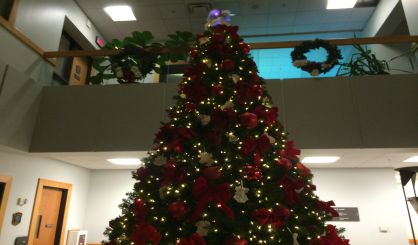 You can add something extra special to your holiday cards this year — a postmark from Christmas, Michigan in the Upper Peninsula. Lorie Demers is the postmaster in nearby Munising and stamps the boxes full of cards that are sent there each year.
"People will box them up and they'll have a notation for 'Please cancel, Christmas cancellation,' and then we take them and we have a special postmark that says 'Christmas, Michigan,' and then we will hand cancel them and send them out for the people," Demers said.
Demers says you'll want to get those pre-stamped cards to her by mid-December so they can be delivered in time for Christmas. While the overall number of cards has dwindled over the years, Demers says they still postmark cards for people from all over the world.