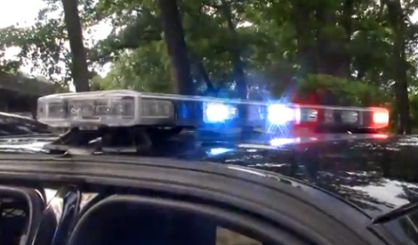 A Wayne State University Police Officer shot and killed in the line of duty this week was originally from Kalamazoo County. Officer Colin Rose is a native of Richland, where his parents still live. Friends of his family there have been passing out blue light bulbs for homeowners to put in their front porch lights as a salute to Rose. Family friend Tim Sampey says the 29-year-old had a warm personality.
"He was very outgoing, Sampey said. "A jokester, always smiling."
Rose stopped a bicyclist for questioning on Tuesday and a second officer found him on the ground with a head wound a short time later. He was investigating several reports of thefts in the neighborhood. Police arrested 31-year-old DeAngelo Davis about three hours after the shooting.