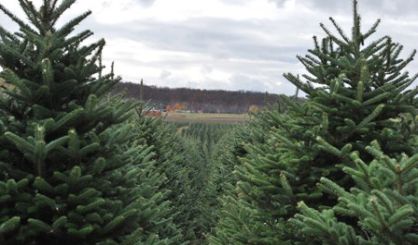 Christmas tree lots are busy places around Michigan now that Thanksgiving is over. Michigan Christmas Tree Association Executive Director Marsha Gray tells us many folks may be buying plastic trees these days, but the real deal are still a $45 million industry in the state.
"We will harvest about 2 million trees," Gray said. "Most of those are what we call wholesale trees, meaning that we put them on large trucks and ship them across the country."
Thanksgiving weekend and the first weekend of December is when the lots do the biggest business. Gray says dry conditions during the early portion of the growing season did not affect the supply of trees for the holiday.