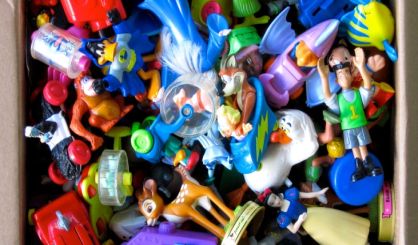 An annual survey of toy safety is out just in time for the holiday shopping season. "Trouble in Toyland 2016" from the U.S. Public Interest Research Group Education Fund found that over a dozen recalled toys may be available for sale online. The group's Mike Litt tells us that over the past 30 years, the annual report has contributed to more than 150 recalls. It's also helped push for toy safety legislation.
"It gave the commission more tools to speed recalls of dangerous toys. It banned toxic metals and certain phthalates from many types of toys and children's products, and then also required mandatory third-party testing of toys and other children's products by manufacturers."
The recalled items listed in the report that are available online include die-cast metal cars with sharp edges, a "Little Digger" toy that contains excessive lead levels, and a pacifier clip that could break, posing a choking hazard. You can find out more about recalled toys at cpsc.gov.