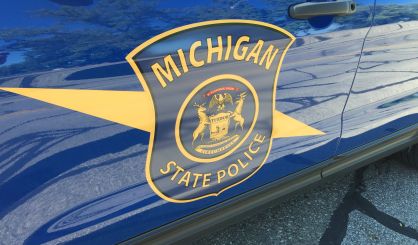 Everyone will have a chance to help Michigan State Police collect toys, clothing, and food for kids in the Big Brothers, Big Sisters program this coming weekend. For the third year in a row, the Niles post is holding a Stuff a Blue Goose toy drive Saturday. Trooper DeWayne Robinson tells our newsroom they'll fill up an MSP vehicle with toys.
"There will be an annual Big Brothers, Big Sisters banquet on December 17 where they will present these toys to the community," Robinson said.
You're asked to bring by a brand new toy or other item  Saturday between 11 a.m. and 3 p.m. at Tyler Automotive in Niles. They'll also take items at the Hilton Garden Inn in Benton Harbor during the same hours.