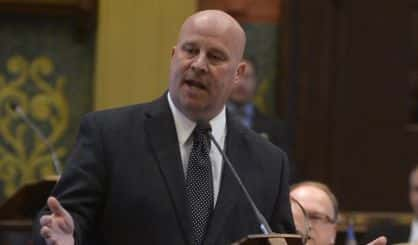 State Representative Al Pscholka's legislation to protect the state's Rainy Day Fund has been approved by the Michigan House. The fund was set up as a resource for lawmakers to use when the state's facing a fiscal emergency, but it has been depleted in recent years. Pscholka WSJM News its use would be restricted under his bill.
"It doesn't allow more than 25% of the fund to be used in any one given year, and it also says that growth has to be zero or worse to get into the Rainy Day Fund," Pscholka said. "The Rainy Day Fund should not be used to expand government programs or fill little gaps in the budget. It should be used for real emergencies."
Pscholka says the Rainy Day Fund — or, the Budget Stabilization Fund — was once as high as $1.2 billion, but it got spent down to a few million under a previous legislature. He's hoping the state Senate will pass his legislation by the end of the year.