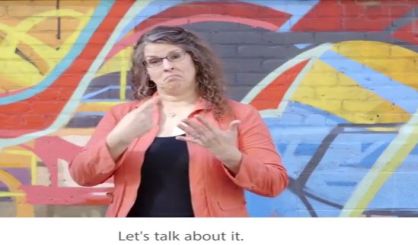 The Michigan Department of Health and Human Services has released a series of videos aimed at helping the hearing impaired get mental health services. Spokesperson Jennifer Eisner tells us those disabilities can make it harder for folks to get help.
"These videos are intended to make accessing mental health services easier, and to really make them accessible through things like the phone, your iPhone, your smartphone devices you may have on hand so you can share them with others who might benefit," Eisner said.
The five videos each deal with a different topic, including how to identifying a mental illness and what an individual's rights are. The state is hoping they'll help improve the quality of life for those who are vision or hearing disabled. They can be found at the MDHHS YouTube page.