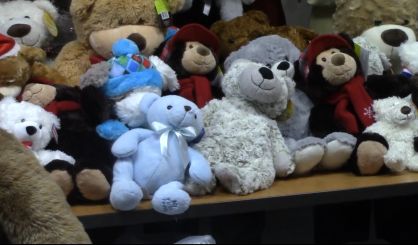 It's time once again for Bears in the Air. That's an annual collection drive done by South Bend International Airport which kicked off for the year this week. They take teddy bears to be given to kids in hospitals all over the region. Airport Director Mike Daigle tells WSJM News they've given out more than 3,500 bears in the past five years.
"It's always enjoyable to read something from a nurse or a mom or dad that we impacted their child's life in a positive, favorable way during maybe not a great time in their life," Daigle said.
The goal is to collect 1,500 bears for the kids this year. They're also collecting money for a veterans center in South Bend. Through the 21st, you can drop off your donations at the airport, where they've set up a Bear Den for them.