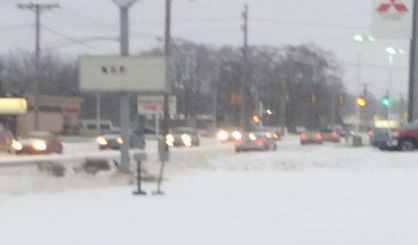 Road crews are ready to get to work with the first winter storm of the season now bearing down on southwest Michigan. The Van Buren County Road Commission's Larry Hummel says they've got around 30 drivers that'll be all over the place Friday.
"Most of the guys will be in a little bit earlier than normal," Hummel said. "Folks that run the Blue Star and Red Arrow and those main routes that we've got and some connectors to the highways will be the first in, and then the rest of the guys will roll in after that. Everybody's on a little earlier shift."
Hummel asks that everyone not crowd the plow. That is, stay a good distance from any plow you see. Also, remember that flashing green lights in the road mean there's a municipal maintenance vehicle ahead. So, always leave yourself a good stopping distance.