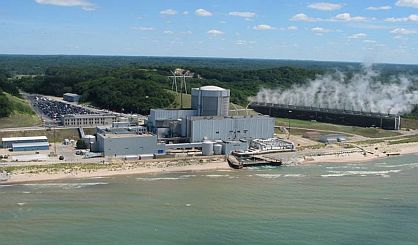 Consumers Energy customers in Van Buren County may see their bills go down with the closure of the Palisades nuclear power plant. At least, that's according to Consumers Energy, which says its deal to buy electricity from Palisades was too costly, compared to other sources. Spokesperson Brian Wheeler.
"We're predicting that our customers will save a grand total of approximately $172 million," Wheeler said.
The Consumers Energy deal with Palisades owner Entergy was supposed to go through 2022. They cut it short Thursday. Now, Palisades is scheduled to close down in 2018.