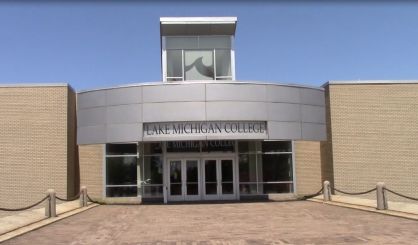 The search for a new president at Lake Michigan College is entering the home stretch. LMC Board of Trustees Chair Mary Jo Tomasini tells WSJM News the board has narrowed down the applicants to 4 semifinalists. She's been happy with the response to the search.
"We had a phenomenal response," Tomasini said. "We had 92 applications, which was 20 more than we did the last time we did this, and we had a very great applicant pool."
Tomasini says the candidates come from all over the country, and she's confident LMC will have a new president by the end of the first quarter of 2017.
"We're just really excited about the great candidates that we've had," Tomasini said. "We're excited about the future and we're excited about our new leader."
The LMC Board plans to bring in its 4 semifinalists for in-person interviews next month. In the meantime, Dr. Bob Harrison remains at the helm. Tomasini says it speaks to Harrison's commitment to the community that he was willing to come out of retirement to lead the college during this search.