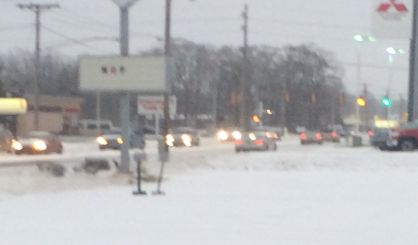 Colder air will be moving in, on the heals of the area's latest heavy snow. WNDU Meteorologist David Harker says we'll see a steady decline in temperatures the rest of the week.
"We're talking as low as 9 degrees on the high side, that comes on Thursday. Low temperatures teasing around zero into Friday morning."
Temperatures will continue to fall to below normal for the next few days.
"It will continue to be cold and below normal which typically this time of year is 36. We'll be well below that."
Harker says we shouldn't see any significant snowfall in the coming days. He says there is another system that could bring more snow Sunday.